PLAN YOUR STAYCATION
Found in the heart of Oxfordshire, The Bear & Ragged Staff is the ideal place to visit for a weekend away. No matter whether you are here to work, relax, study, eat, drink or be entertained, the surrounding area has lots to offer. Why not take a trip to Blenheim Palace or the Cotswold Wildlife Park? Or if that doesn't take your fancy, make the trip to Oxford and see all the city has to offer. After a busy day, join us back at the pub for a plate of something delicious before resting your head.
The Thames Path is a long distance walking trail, following England's best known river for 184 miles as it meanders from its source in the Cotswolds through several rural counties and on into the heart of London. On its way the Trail passes peaceful water meadows rich in wildlife, historic towns and cities and many lovely villages, finishing at the Thames Barrier in Woolwich just a few miles from the sea.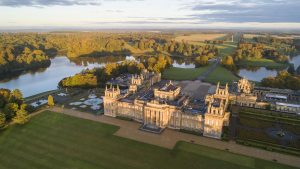 Blenheim Palace is a monumental country house in Woodstock, Oxfordshire. It is the principal residence of the Duke of Marlborough, and the only non-royal, non-episcopal country house in England to hold the title of palace.
Visit the distillery in Stourton for one of their award-winning Tour & Tastings. The tour begins with a short video which highlights the Cotswolds Distillery story and traditional production methods. Shortly after, you'll be taken around the distillery's production areas and warehouses, where you'll be able to see (and smell!) the processes in action. At the end of the tour, enjoy samples of their spirits and liqueurs.
Visit Oxford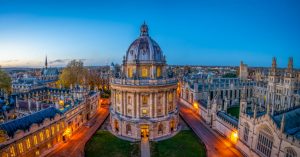 Oxford is a great city with so much to do and see. Enjoy shopping at Westgate shopping centre or take yourself to Cowley Road and try cuisines from around the world. Oxford also has a stunning University and parks to wonder around.
The Cotswold Wildlife Park & Gardens exhibits over 260 different species of animals. The park is set in 160 acres of landscaped parkland and gardens 2 miles south of Burford, on the A361.
Great walks
We've also been listed in "ten British hotels which I'd not only recommend to eat, drink and sleep in but which are also excellently located for a pre-breakfast early morning walk." by Adrain Mourby. Find out more here.