OUR MENU
HOORAY FOR SPRING
Chasing pub perfection is not standing still – whether it's our menu, our drinks range, or our interiors, we're always listening. This Spring, we've focused on using the best local suppliers, and our Head Chef Ben Flynn's menu showcases the best ingredients the season brings, and will now will be changing monthly. There's a new bar menu too – so whether you join us for a quick drink and a snack, or a leisurely lunch or dinner, we promise to always serve the good stuff. See our new menus to the right, and we look forward to hearing what you think.
---
FOOD AND DRINK
We always serve the good stuff. It's one of our most dearly-held values. We only serve what we want to eat and drink ourselves.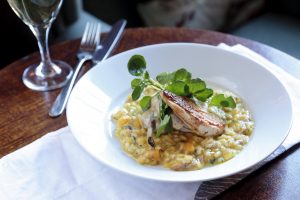 All our meat is British and of the highest quality, from Aubrey Allen; an eighty year-old Warwickshire butcher suppling many of Britain's finest restaurants as well as holding The Queen's Royal Warrant. Our steaks are from Britain's finest (increasingly rare) beef herds, 28-day dry-aged for stupendous flavour. Our Cotswold White chickens are free-range, as are our eggs, pork and ice-cream. Our lamb is Cornish. Our fish is native where possible, and we follow the ever-changing advice on sustainability.
We don't have a children's menu, because we think they should eat food that's as good as yours. Our chefs are happy to make smaller portions or simplified versions of anything on our menu.
We love being a real pub as well as a great Gastropub. With Continental beers and lagers including Peroni and Estrella, and we are serious about our spirits too. Tanqueray Gin and Ketel One Vodka are our current favourites for pouring. Or try the range of premium gins, vodkas and aperitifs from our drinks list.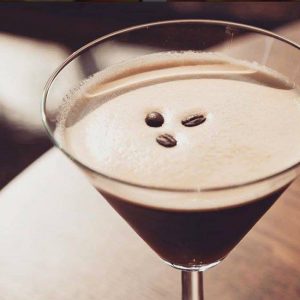 Our wine is chosen by Jo Eames, co-owner of Peach, from three multi award-winning suppliers, Tanners, Liberty Wines & Boutinot. Each has its own specialities, allowing us to pack our list with a great range of top-quality and interesting wines. Let us help you choose something delicious to match your mood or your food.